Attract new employees with Ambassador marketing
The war for talent is real. Every company is fishing in the same pond of highly skilled and motivated employees.
Not only competitors are looking to poach your best employees, but every company in a 60km range is looking for talent.
How can you get ahead in this daily rat race? How can your company truly stand out and attract the very best a-players in not only your industry but all industries?
Summary of this blogpost:
History of hiring
Current situation and war for talent
Building your brand (employer branding)
How are traditional marketing tools doing?
Why ambassador marketing is the solution
Basic steps: using ambassador marketing for talent acquisition
Conclusion
1. History of hiring
Hiring new people used to be a totally different ballgame.
You placed a job opening in the local newspaper or on billboards next to your company.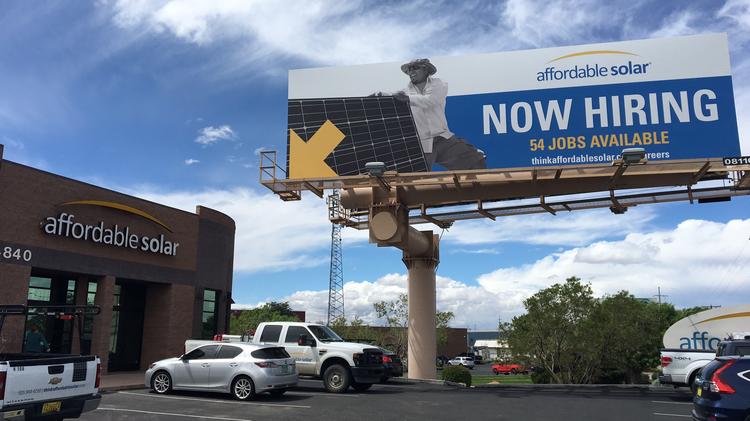 You would get a lot of candidates happy to join your company based on location and wage. Competitive wage and extras were enough to convince someone to join your team.
And if you were good to your employees, they would probably stay for life and never look at other companies or job openings.
But in the current economy this sounds like a long lost and very unrealistic dream.
2. Current situation and the war for talent
If you're reading this you probably have a couple of job openings.
And you've probably tried a number of different strategies, channels and tactics to get new applicants. Unfortunately there's more competition than ever for hiring the best employees.
Competitive wage and extras are not enough anymore.
Even Work-life balance, education budget and lunch served by the company aren't enough to convince people to join your business.
So you have to get very creative and start creating an actual brand based on your company. Making it look so cool that it's giving people a reason to change jobs.
3. Building your brand (employer branding)
Building an employer brand is not easy and takes time. It's a strategy that needs to be embedded in your complete company. It means thoroughly thinking about what message you want to present to the world, and how you want to do it. Because your business just became more than a business. It became a brand.
Your employer branding will also influence the type of talent you attract.
So ask yourself:
Are you a fast paced, highly ambitious company that wants young career driven professionals?
Or more of a family spirited company that wants to impact the local community?
Or a technological driven research company that's looking for motivated engineers to change the world?
...
There are many hats you can wear as a company and looking for that message and communicating it loud and clear, as soon as you have found it, is vital when looking for the right people.
Branding is a promise to your customers.
Employer branding is a promise to current and future employees.
4. How are traditional marketing tools doing?
When you finished your employer branding strategy and found your clear message, you can start picking different channels to communicate it to possible candidates. There are a couple of offline sources, but lately the main focus for finding new talent is on online channels. But are they worth it?
Online:
Your own website
External job sites (indeed, monster, stepstone,...)
Your newsletter
Social media (linkedin, facebook, instagram,...)
Banner ads (Google)
Search ads (Google)
Video (Youtube, Vimeo, ...)
Offline:
Physical advertisement banners
Newspaper ads
TV ads
Radio ads
Word of mouth
In this study of SurePayroll Survey more than 70% of candidates use word of mouth (ambassadors) to search for a new job. That makes it the biggest and most powerful channel for attracting new employees.
Outperforming all other online ads from your company. Which is crazy, because you're spending so much money on those ads, right?
It's not that crazy actually.
When looking for a new powerbank to charge your phone with. Would you buy the one your best friend (who's been actually using it) recommends or would you buy the one an online banner (from the company that makes them) recommends?
Your best friend obviously. He's been using it and can tell you all about it. Even if it's bad. The company that makes them will never tell you what's bad about it.
So in order to get the most out of your employer brand, it has to come from the inside the organization itself. Your employees or colleagues know the company inside-out and can tell everything about it.
Even what's "bad"! Don't worry, there isn't a single company in the world that's perfect. Flaws are what makes an organization human. Not a lot of people want to work in a robot-like environment anyway.
So how do you get your people to carry out your employer branding message?
Enter ambassador marketing.
5. Why ambassador marketing is the solution
Ambassador marketing is guiding the word-of-mouth for your company. By pinpointing current and new ambassadors/advocates. And giving them the right tools to generate awareness around your company. Basically it's free influencer marketing.
People can tell anything they want about your company but it's up to you as HR manager, marketeer or owner to guide them and help them say the things you want to focus on.
Triggered? Start building your company based ambassador program through this easy guide: "What is ambassador marketing".
6. Basic steps: using ambassador marketing for talent acquisition
While for other goals other ambassadors can be more interesting. For talent acquisition your current employees are the very best brand ambassadors / brand advocates. People that work at your company and love your culture are the very best way to attract new employees. Pretty logical, right?
So how can you give your motivated employees the right tools to become true ambassadors and reach new potential hires?
Social media: have your best ambassadors like and share your companies employer branding content: job openings, behind-the-scenes stories, employer branding campaigns,...
Merchandise: create a company swag pack (merchandise) so your happy employees can wear your cool company clothing everywhere. On their commute to and from the workplace, on events, in their spare time,... Help them reach more potential employees by spreading the right message using premium merch. You can use sportswear to show the world you're an active company (like TVH), or socks to show that you're a fun company (like Mastercard).
7. Conclusion
The war for talent was never bigger, so you have to stand out from all competition in different ways
Employer branding is communicating your company culture to the world to attract new talent
Word of mouth is the number 1 channel (70% of candidates) people use to find a new job -> ambassador marketing is the solution
You can use the ambassadors you already have to increase the amount of potential job candidates
Using merchandise helps you massively increase the impact of your ambassadors
Ambassador marketing does more than attracting new talent! Discover how to get your first 100 ambassadors and how to generate more revenue with them by clicking the image below!